The Silent Killer
Picture this, you're watching the scariest movie you have ever seen, you know you're having nightmares tonight and probably the next few nights. There is no way you are turning the lights off in your house. This movie is not your typical horror movie that contains ghosts, demons, or kidnappers,  although this silent killer is more terrifying than any of the previous mentioned. Imagine a killer that creeps up on you so quietly and quickly that you may never know its there until it's too late. A serial killer that claimed 10,860 lives in 2018 alone, not to mention the other lives that were affected- a mere 53,000. This killer is silent and often painless until it is too late, only at this time will the victim succumb to its wicked ways.
Is this a screen write to next Summer's new blockbuster thriller, the breaking news for the day, or a different reality? The sad truth is that this scenario happens daily in the U.S. Unlike the typical horror film it will more likely happen like this; you or your dental professional find a "spot" or in their words, "lesion,"  in your mouth. They start talking about spit tests, brush biopsy, or referral to a specialist. " For what?," you're thinking. One week later you find out that you have oral cancer and have a small chance of keeping your jaw and tongue. You may even need to have your throat operated on, radiation, chemo, and months of rehabilitation. This is the best case! At times, oral cancer goes undetected until the patient is no longer able to function and is therefore forced to surrender to their fate. You may be thinking, what should I be looking for, what is a lesion and, how can I tell if I have oral cancer??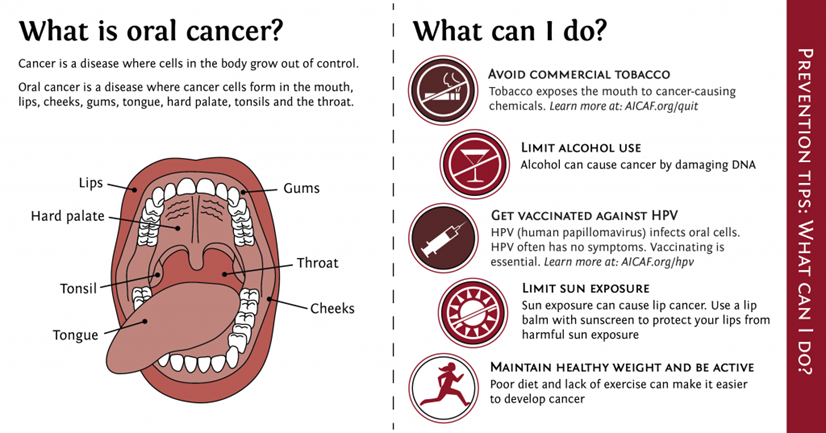 The Educated Eye
The good news is that by seeing your dental professional regularly you are having an educated eye evaluate your oral tissues for any abnormalities and lesions. At McCreight Progressive Dentistry we pride ourselves in screening each and every patient for oral cancer. This screening includes an extra-oral (outside of the mouth) and an intra-oral (inside the mouth) exam. All of the highly trained clinicians at MPD look for abnormalities that include but are not limited to;
Size:

Any size area (big or small) that has the following characteristics
Shape:

Irregular (meaning bad) shaped or dark moles on the lips, face, ears, or neck

Irregular meaning not a perfect circle or smooth border

Color:

White- raised areas on the tongue, cheeks, floor of the mouth or palate

Darkened areas (almost mole like areas)

Red- painful areas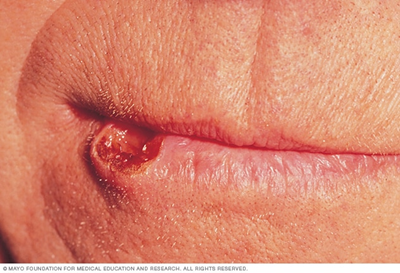 All of the above is dependent on your specific skin pigmentation.

Rate of growth

Fast growing vs slow growing
Also be aware of :
Change in your lip borders

Hard lumps that do not move when massaged

If the area is on one side or on both sides of the mouth

If it's the same on both sides, this is a good thing
As a disclaimer, just because these screenings are completed this does not in anyway guarantee that oral cancer will be caught. A lot of oral cancers can actually begin in the throat or can manifest as a different viral infection first.  Due to this, MPD does like to offer an oral cancer screening test that looks for DNA that is related to oral HPV.
Home Screenings
When you, as a patient are screening yourself at home, the previously stated is imperative to notice. What is important to note is the location in which you should be looking at home. 
These locations include;
The top, bottom, and sides of the tongue

Floor of the mouth and palate

Cheeks

Gum tissue

Throat

Lips

Face
While all of our clients receive an oral cancer screening at each visit it is especially important to follow up with your dental professional if you:
Use tobacco regularly (smokeless or cigarettes, including electronic cigarettes)

Have a history of heavy alcohol use

Family history of oral cancers

History of a significant amount of sun exposure (for lip and skin cancers)
Do not wait until it goes away. Just as there is no "stupid question" there is no lesion to small or insignificant ~ have it evaluated, measured, photographed, and possibly biopsied.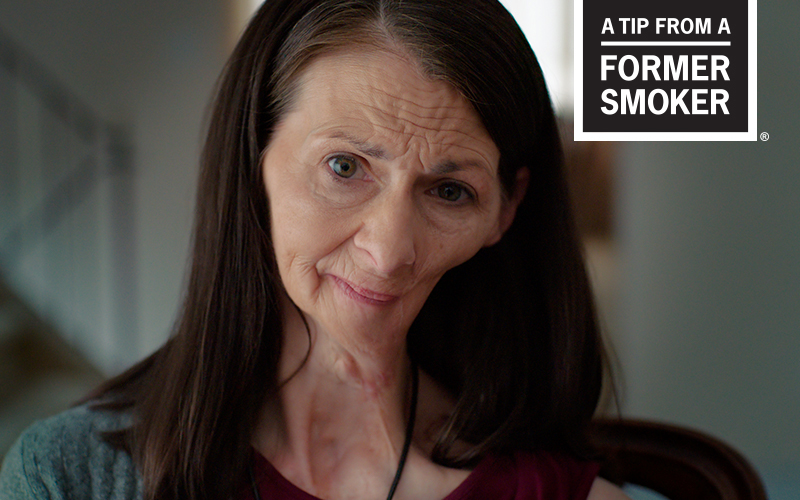 And… on our next blog, the true life story of one of our oral cancer survivors. Stay tuned!  Just like our ads, "On a good day we save a smile, on a great day we save a life."
Dr. Wendy and Dr. Jim McCreight along with their experienced Team at McCreight Progressive Dentistry offer exceptional dental care at our convenient Steamboat Springs, Colorado office.
Looking for a dentist in the Western Slope area? Please call us and schedule an initial hygiene appointment (970) 879-4703.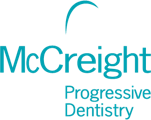 For other oral tips visit our website
Make sure to Follow and Like us on Facebook for all the latest updates.
By:  Jamie Rotunno, MPD Hygienist, International Dental Lecturer
Editing done by: Anna Nierenberg, Assistant and Client Relations at MPD