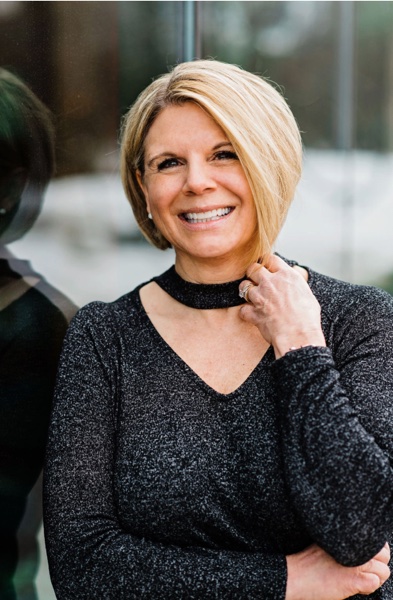 Wendy M. McCreight, DDS (Dr.Wendy), was born and raised in Littleton, Colorado. She received her BS in nursing from the University of Northern Colorado in 1988. She worked five years as a registered nurse in oral surgery and cardiology. Her nursing career allowed her to work in both Iowa and Texas. She made her career change in 1997 when she received her dental degree (DDS) from the University of Iowa College of Dentistry.
After her 1997 graduation, she joined her husband Jim in Yuma, Arizona where she was an associate in general dentistry for one year until the founding of McCreight Progressive Dentistry in June 1998.
Dr. Wendy has continued her post-graduate training by attending the Las Vegas Institute for Advanced Dental Studies (LVI), studying cosmetic and physiologic dentistry. She maintains active memberships in the American Dental Association®, Colorado Dental Association, Western Slope Dental Association and the International Association of Comprehensive Aesthetics. Not only does she love to care for your teeth, Dr. Wendy is also a certified BOTOX® and dermal filler injector. She enjoys helping her clients smile and feel more confident in their appearance.
Dr. Wendy enjoys the beautiful outdoors of her Colorado home and spending every free moment with her husband and two children, Hannah and Jackson.