The Story of the Broken Tooth
It is easy to assume that you will never have a Dental Emergency or experience a Broken Tooth. Dr. Wendy and Dr. Jim always tell you what a great job you are doing between cleanings, you are careful of what you bite into, you've never had a cavity and don't play outdoors in the Yampa Valley. Then your cousin comes into town and drags you out for a little hike up Fish Creek Falls. Everything is going great, the sun is shining the weather is sweet and you are up and on your dancing feet. When out of nowhere you catch something out of the corner of your eye. Startled, you leap to the left, lose your footing and WHAM! Rock meets face, meets front tooth! You can't believe it has happened to you! Terrified, you pull out your front phone camera; Alarmed not only with the awful double chin angle it has opened to but with a glimpse you see it. A nice chip FRONT AND CENTER!
What Now? 
After cursing out your questionably beloved cousin you get back to your car thinking what do I do now? Luckily, you are a client of McCreight Progressive Dentistry! So you call up Laura to explain what has happened. She tells you to come right in so we can assess the situation and that the emergency visit for this Broken Tooth is included in your MPD VIP plan. After we take an X-ray of the tooth Dr. Wendy comes in to explain that it is a minor chip. (You lucky dog you!) All that is required to repair your chipped tooth is for Dr. Wendy or Dr. Jim to put some filling material in there, polish and smooth the surface than you are good to go! In less than an hour you are on your way out headed to Salt and Lime for some much needed tacos and tequila. (Of course on your cousins tab!)
Other Types of Tooth Fractures and Breaks
Minor Cracks
Surface cracks, referred to as "Craze Lines", affect only the enamel of the tooth. These cracks rarely need treatment however your dentist may lightly polish the area to smooth it.
Chips
Just as our story goes, your dentist will suggest repairing the damage with a filling material to prevent it from getting worse or to make the tooth look and feel better.
Broken Cusp
First, the cusp is the pointed chewing surface of the tooth. Canine teeth have a single cusp, while premolars have two each and molars usually have four or five. These Broken Teeth usually do not cause too much pain. However, to restore the tooth structure it requires either an onlay or crown.
Cracked Tooth
This type of Broken Tooth usually involves the entire tooth structure from the surface to the nerve. This type of crack may require a few different repairing options. The first option would be to repair it with a filling material (very unlikely this will be the course of action). Often times the tooth will need a crown to prevent the crack from getting worse. If the pulp (the nerve and other living connective tissue) is damaged you may need a root canal in conjunction with a crown.
Decay-Induced Break
In this case the tooth has broken because a cavity weakened it from the inside out. In some cases the decay may be so extensive it reaches down to the bone. Should this be the case, most of the time the tooth will have to be removed.

Knowing How to Respond to a Broken Tooth
The Number One Rule
Call us as soon as it happens! Even if it is out of normal office hours we will find a way to help you get out of pain!
Stay Calm
Not all Broken Teeth and chips require you to come in the day of. If you are not in pain and cannot see the inner tooth structure you can wait for a day or two to get it fixed. Of course we want to see it as soon as possible but if you are out of town during the weekend for instance, call us when it happens and we will get you in Monday morning.
Save the Broken Tooth
Even if it is a mini chip. This could assist us in color matching.
Cracked Tooth
Immediately rinse your mouth with a warm water solution consisting of a pinch of salt and a dash of hydrogen peroxide to help clean the area. Alternate with warm and cold compresses to aide in swelling and pain management until you are seen by a McCreight.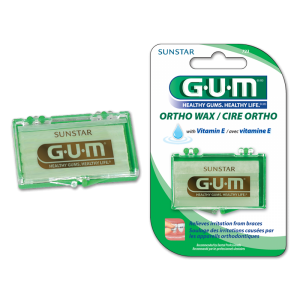 Chipped Tooth
If it has a sharp edge you can put some dental wax on it until you can be seen. You can find Dental wax or ortho wax in most drug stores including Walmart and Walgreens.
Steer Clear of Hot/Cold Liquids
Odds are your tooth will be sensitive in which case enjoying some hot cocoa will send a sharp pain up the tooth.
Soft Food Diet
Until you have the tooth looked at, play it safe, eat foods that are easily chewed. Also avoid chewing on the cracked or chipped tooth.  
Do NOT Try a Fix it From Home Option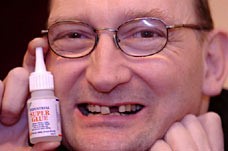 Are you dentist? Likely not! Sometimes it is best to just call a professional to do the repair of the Broken Tooth because as the saying goes "If you don't have time to do it right, when will you have time to do it over?"
How to Avoid Breaking Another Tooth
Avoid Chewing on Hard Objects 
Do not bite on the back of pens and pencils! No opening bottles with your teeth! Do not chomp down on hard candies and take it easy with the cashews. All of said activities tend to result in Broken Teeth.
Avoid Grinding and Clenching 
This is not so easy to do as so many of us clench mostly at night. However, there are specially designed devices to keep you from doing so. Options that we have in office include but are not limited to the Micr02 and custom day time Lingual-less neuromuscular Orthotics. 
Wear a Mouth Guard While Playing Sports 
Contact sports are a major player when it comes to cracking or chipping your teeth, hence why so many athletes use them. Luckily there are variety of different mouth guards to choose from, we suggest sitting down for a consultation to go over the options ensuring you get the perfect one!
Take Care of your Teeth 
Poor oral hygiene can weaken the teeth leaving them easier to break. To help protect yourself from tooth decay and possible bone loss you should always follow the MPDWay Soft Tissue Program.
Dr. Wendy and Dr. Jim McCreight along with their experienced Team at McCreight Progressive Dentistry offer exceptional dental care for all ages at our convenient Steamboat Springs, Colorado office. Looking for a dentist in the western slope area? Please call us and schedule an initial hygiene appointment (970) 879-4703.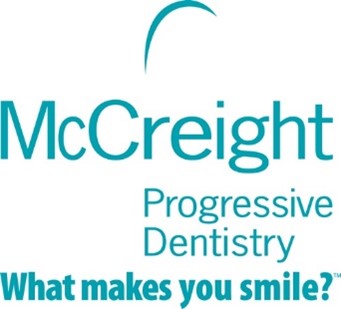 For other oral tips visit our website
Make sure to Follow and Like us on Facebook for all the latest updates.
By: Anna Nierenberg, Client Relations at McCreight Progressive Dentistry.