Why We Waterpik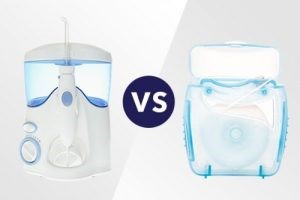 Clients of McCreight Progressive Dentistry have definitely heard us talk about the Waterpik before. You possibly even overheard us talking about the last time we used traditonal floss, which for most of us in the office was at least a year!! Curious yet as to why that may be? Below I will share some of the top benefits to Waterpiking and why you should throw away your floss today!
It is EASY to use:
Many of us are slow to change as we know that there will be a period of getting to know a new product or getting into a new routine. However, the Waterpik is just about as user friendly as it gets. All you need to do is fill the chamber with water (and other additives, but we will discuss that later on), place in your mouth at the gum line, turn on, and start following the map of your teeth from one side to the other, top and bottom. Once the water runs out, your done. No purple fingers from wrapping the floss so tightly and nothing to throw out.
More effective than string floss: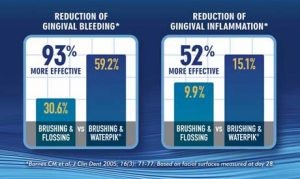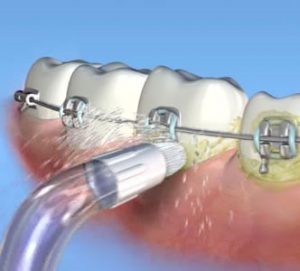 One study done by Waterpik found that, "After 14 days, used in conjunction with manual tooth brushing, The Waterpik water flosser with the classic jet tip was twice as effective as traditional floss at reducing gingival bleeding."Since other recent studies show that nearly 50% of adult Americans have some form of periodontal disease the Waterpik is changing the game for those of us struggling with the disease. Waterpiks are not just for adults as it has been found to reduce Biofilm by 5 times more than flossing and brushing for kiddos who have braces.
Superior Biofim (plaque) removal: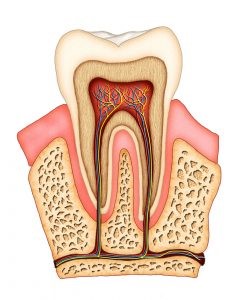 In one of our previous blogs we discussed a dental term known as Biofilm (also known as plaque). Biofilm is essentially "a collection of bacteria that form complex, interactive colonies. Within these colonies thousands of disease-causing bacteria grow, communicate and thrive." What makes Biofilm particularly tricky to remove is that they like to live in areas throughout the mouth which are hard to reach using traditional string floss. These areas are harder to reach because the tooth structure itself is not a flat surface, it has bumps and concaves which serve as little hiding spots for these Biofilm colonies. One study by The University of Southern California (USC) School of Dentistry found; "Dental water jet systems effectively remove 99.9% of harmful biofilms from teeth…. you look with a scanning scope and it's gone. It's simply gone. And that's unequivocal and unarguable."
Safe and Gentle for Implants and Bridges:
The Maintenance of implants and bridges is critical to their long-term survival. When you combine the Waterpik with the Pik Pocket tip, diluted CloSYS, and hydrogen peroxide there is absolutely no better way to care for your dental work. The Waterpik is 145% more effective at reducing bleeding than traditional floss for clients who have Implants or bridges. This method is not only the best way to care for any prosthetic work, it's extremely helpful for inflammation and in prevention of periodontal disease.
The CloSYS and Hydrogen Peroxide Rinse Method:
Above I mentioned that when you combine using the Waterpik with diluted CloSYS and hydrogen peroxide it is the absolute best way to care for you mouth. You probably wondered what in the world is CloSYS and why would I use Hydrogen Peroxide in my mouth? CloSYS is a product we love here at McCreight Progressive Dentistry because it contains chlorine dioxide, a compound capable of destroying 99% of a wide variety of disease-causing bacteria, viruses, molds and algae within 10 seconds! CloSYS is also Alcohol-Free which means that it won't dry or irritate your mouth. Hydrogen Peroxide is an awesome addition to the home care party! Not only does it assist in hardening the enamel on your teeth to prevent cavities but it aides in terminating bacteria as well. Plus, as an extra bonus you could see your teeth whiten by using both twice daily.
Conclusion:
If you wish to achieve optimum oral health you need to make the upgrade from traditional floss to a Waterpik. Period. Yes, it will take some getting used to but I guarantee once you see debris falling into your sink you will thank us!
Dr. Wendy and Dr. Jim McCreight along with their experienced Team at McCreight Progressive Dentistry offer exceptional dental care for all ages at our convenient Steamboat Springs, Colorado office. Looking for a dentist in the Western Slope area? Please call us and schedule an initial hygiene appointment (970) 879-4703.

For other oral tips visit our website
Make sure to Follow and Like us on Facebook for all the latest updates.
By: Anna Nierenberg, Client Relations at McCreight Progressive Dentistry.