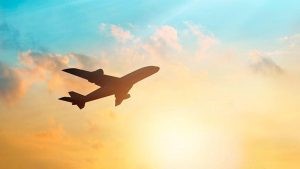 We are in the dog
🐶 days of summer
☀️ and that means lots of traveling! The team at McCreight Progressive Dentistry wants to know where you are traveling this summer??? Share your photos with us on Instagram or Facebook we'd love to see them or hear about your trips!

☀️
☀️
☀️
☀️
☀️
☀️
☀️
☀️
☀️
☀️
☀️
☀️
☀️
☀️
☀️
☀️
If you haven't taken your summer trip yet, here are some awesome tooth savvy travel tips for you to take along with you! You can't take a vacation from excellent oral hygiene
😉
🕶 1. Pack properly
The travel container you keep your toothbrush in should be large enough to provide air circulation. Don't use a case that holds your brush tightly, and make sure that the container has holes for drainage and ventilation. Before and after your trip, be sure to clean your case! An American Academy of Periodontology survey found that a third of travellers never wash out their toothbrush cases.
🕶2. Dry out your brush
A brush that stays wet breeds bacteria. If you can, take your toothbrush out of its travel case as soon as you reach your destination. Standing your brush upright in a cup will allow the water to drain away from the bristles. (Just make sure it's not kept where the maid could knock it into the toilet!) If you're travelling by car, you might let your brush air out on the dash. Take your toothbrush out of its travel container as soon as you get home.
🕶3. Have a back-up plan
Depending on your destination, it might be a good idea to pack extra oral care supplies. They'll come in handy if you run out and can't buy replacements. Some hotels will stock disposable toothbrushes at the desk. Remember that in a pinch, without paste, you can still brush with water. You'll still be removing plaque from your teeth, as long as you brush properly.
🕶4. Keep it clean
Always remember to wash your hands well before handling your toothbrush or flossing your teeth. And if the local water isn't safe to drink, that means it's not safe for oral care either. Use bottled or boiled water instead.
🕶5. Watch what you're eating
When we go on vacation, we often change our eating habits. We tend to indulge ourselves a lot more, says Dr. MacGregor. "I guess we can't begrudge somebody some snacks and good times. But the frequency of sugar exposure is very important," he says. Try to limit the number of times you treat yourself to sweets in a day. Each exposure will make a difference to the health of your teeth.
🕶 6. Bring your sonic care, travel waterpik, and Perio Protect Trays.
Keeping up these excellent oral health habits will keep your mouth happy while you're gone. Remember, when in doubt, schedule a check up before you leave town to avoid any dental emergencies while you are out of town. See you soon! Have a great rest of your summer!