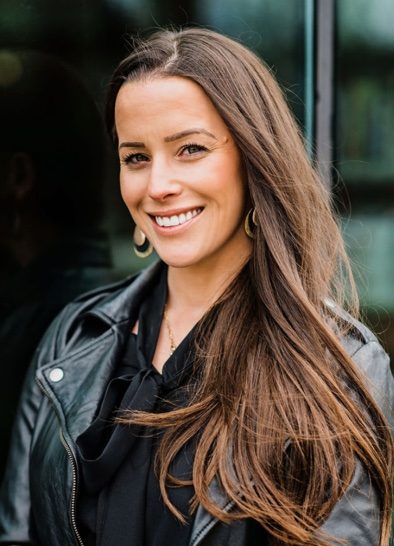 Anna is a true Steamboat local who was raised right here in the Yampa Valley. Once on her own, she decided to move to New York City, where she spent 12 years exploring with her little girl, Ava. After exploring, Anna moved back to our great little slice of heaven, "Ski Town USA," in July 2017. Upon returning, she continued pursuing her passion in the dental field with McCreight Progressive Dentistry. Since joining the McCreight Progressive Dentistry team, Anna has attended the school of "ME," gathering all of her knowledge from her on-the-job training and her wonderful professors Dr. Jim and Dr. Wendy McCreight, and she continues to attend and grow.
Anna's passion for dentistry extends back to 2014, when she entered the field as an office coordinator. Since then, she has grown into not only MPD's dental assistant, but also the director of first impressions. Anna is the first of many smiling faces you will see as you enter the office and will be with you during every step of your dental progression. Anna works closely with all our clients, making your dental expectations a reality. She is a color-matching expert as well as the director of The McCreight Progressive Dentistry Whitening program. Anna is also savvy with dental insurance programs (to maximize your benefits), as well as other financial options such as CareCredit® and LendingTree®. Anna uses her six plus years of experience to help educate her clients, so if there are any questions that you may have, she is your go-to gal!
When Anna is not practicing dentistry, you can usually find her up on Mt. Werner, either skiing or snowboarding with her family. Anna is extremely active and enjoys taking challenging yoga classes, hiking around Routt County and anything else that will get her heart pumping. Anna's current favorite activity is building her dream home with her fiancé, Ryan and their kids, Ava and Wyatt. Anna also loves to travel and has been to over 10 countries as well as over 30 states.